It is an application that can play
[详情]

It is an application that can play badminton in 3D. As we were particular about operability, we can play without stress. Please enjoy the sense of accomplishment when you get points by doing a bargain game. The goal is to reproduce the fun of badminton in the app. ◆ Intuitive operation is realized The basic operation is to tap the shuttle and hit back. You can hit it in the target direction by moving your finger up, down, left and right after tapping. The trick is that the higher the batting score, the easier the smash gets. Return quickly and aim for a course where your opponent can not make it in time. ◆ Various types of rackets Each racket has a status and can be enhanced. In addition, each racket has various effects. Let's open the racket under various conditions and play a match. ◆ Racket status affecting play The status attached to the racket has the following effects during the game: Power: Strike strength Speed: Speed ??to catch up with the shuttle Stamina: If it goes down, the status goes down Control: Shuttle gets into the court easily ◆ Equipped with 100 levels of CPU level 100 levels are equipped from weak CPU to strong CPU. You can play freely with your favorite CPU. Let's challenge the strongest CPU! ◆ Functions to be added after release There are few features at the release stage, but we will add more features by updating! We are considering the following features at this stage. ? Stage mode equipped with gimmick etc ? Add rackets compatible with gimmicks ? Further improvement of operability ? Improvement of earning ability of diamonds and coins -Addition of more responsive CPU levels ◆ Recommended for people like this ? If you want to enjoy badminton easily ? One who wants to play badminton ? If you are looking for a fast-paced sports game ? If you want to learn the rules of badminton ? If you like sports games

开发者:Cross Field Inc.
Badminton3D Real Badminton game游戏截图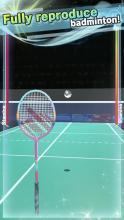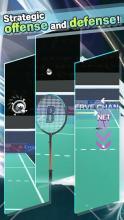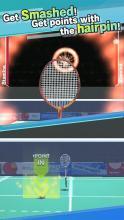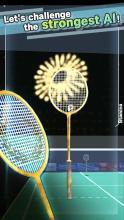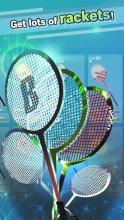 预约成功
游戏开放下载时,我们将通过手机短信通知你,同时告知你礼包领取方式
我知道了